Last week, I drove my mom up to Tavares (FL) so she could spend Thanksgiving with my sister.
Traveling with Mom (almost 92) is an experience. She is full of stories and always has a song ready for any topic...or WORD...that is uttered. (
"I have a song for that!" is her mantra.
) This day, she told me a story I had never heard...We passed an RV park filled with travel trailers...evidence that the "snowbirds" were arriving for the winter. The sight brought back memories of her childhood...
In the early 1900s, as cars became more prevalent and roads were built to accommodate them, travelers from all over the US took to the roadways and began exploring the wonders of our nation. They packed food, water, and extra gas...along with tents...and headed for the unknown. Many of those who lived in the frigid north came to Florida to bask in the sunshine. (That's where the "snowbird" name originated.) Many of these travelers camped in DeSoto Park, right on Tampa Bay...just across the street from my mother's home.
While researching this story, I found a book through Amazon that shares the history of the Tin Can Tourists and a link (click below for more info) to the "new" club that has been reborn. It's interesting...
http://everymilesamemory.smugmug.com/Cedar-Key-Florida/Tin-Can-Tourists-Visit-Cedar/11079602_5M55v#775733201_eVi6s
)
As Mom grew up, the travelers came back, year after year. Mom remembers meeting some wonderful people...playing with the children and watching these people cook over open fires. How did these tourists get their name? Well, there are several theories about that...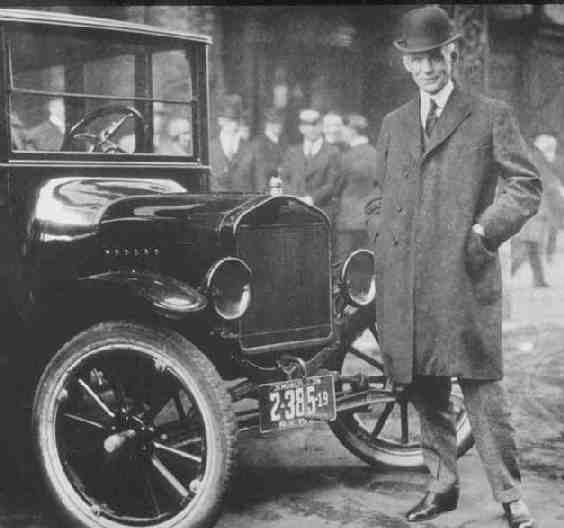 One says the name was derived from the mode of transportation...the "Tin Lizzie" (that's the name which was given to automobiles made during this period). The most popular vehicle was the Model T Ford.
Another theory states the "Tin Can" name was given to these tourists because of the large tin containers of gasoline and water which were carried on the cars...
(photo from
http://www.oldclassiccar.co.uk/ford-model-t.htm
)
Mom, however, says these travelers got their name from the foods they ate...anything in a tin can. She went on to say that many of these cans were label-less, and meals were often a surprise!
She went on to tell the story of a family who was in great need of some money and asked her mother, my grandmother, to borrow some. Now understand that Mom was the youngest of 10 kids and my grandfather was a low paid cigar roller and reader (He read the Spanish news to the other rollers while they worked.) My grandmother graciously gave this lady some of the family's meager funds. The family who borrowed the money left town, without a word...and without paying Grandma back. Many years later, a "handsome" young man knocked on Grandma's door...He said "remember me? My mother borrowed money from you a long time ago, and left town without repaying. I am here to pay our debt." He handed over money, thanked her again, and left. (Mom is still touched by that event!)
Another story is that during storms...and hurricanes...many of the Tin Can Tourists would seek shelter in Mom's house. (This is the newer house that replaced her original home...which had been washed away by the 1921 hurricane. ) The house would often be packed to the rafters with Tin Canners...and DelValles!
As a child, I did not like listening to the old folks share their memories. But today, I treasure them...and learn so much as I research the origins of their tales. Life and lifestyles were so different then...and when compared to today's world, they are totally fascinating! I challenge you, during this holiday season, to encourage the older members of your family to tell the stories of their childhood...to record these stories so they can be shared with your children...your grandchildren and beyond. As we all know, life changes so quickly...grab those memories before they are gone!
Jane