photo from ask.com
I first came across this gorgeous tree when I lived in Orlando. It's called Tabebuia. A native of Brazil, this tree made it into South Florida many years ago, and has brightened up our spring ever since.
What struck me about this tree...at least the first few I had seen...was the circle of fallen, trumpet-like blooms at the base of the trees. It was truly a CIRCLE of yellow. Since that first sighting, I have learned that, yes, the blooms do fall, but not necessarily in the shape of a circle. But it's still beautiful.
As I researched to learn more about this tree, I found that not only do these trees produce golden yellow blooms, but that there is also a PINK variety. I am not sure if I have seen any pink trees, but there are so many "pink" bloomers this time of year, that I may have not recognized them.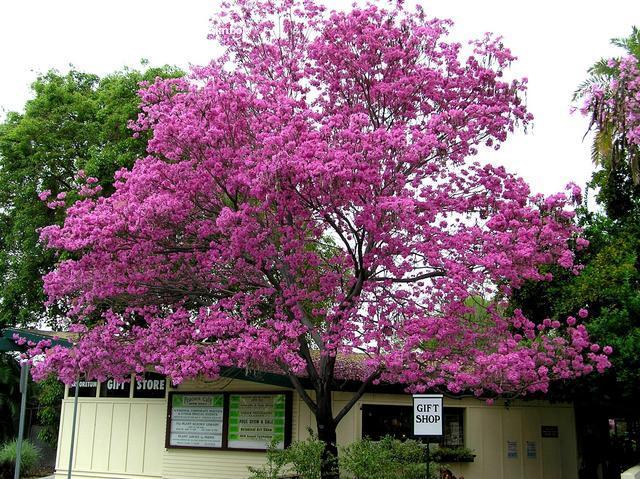 photo from neighborhoodnursery.com
The Tabebuia tree may be counted upon to bloom the first day of spring.. I'm not referring to the calendar "first day", but the weather "first day", here in Florida. Right now, the trees are in full bloom. And it's GORGEOUS around here...as long as you don't breathe...ahhhhh-chooooooooo. (Yep...the pollen is atrocious! Oh the price we pay for beauty...)
Here's a close up of a bloom in my son's neighbor's yard....Gorgeous, isn't it!
Have a lovely day....
Jane
I am linking with Susan and other bloggers celebrating Outdoor Wednesday at
http://asoutherndaydreamer.blogspot.com.